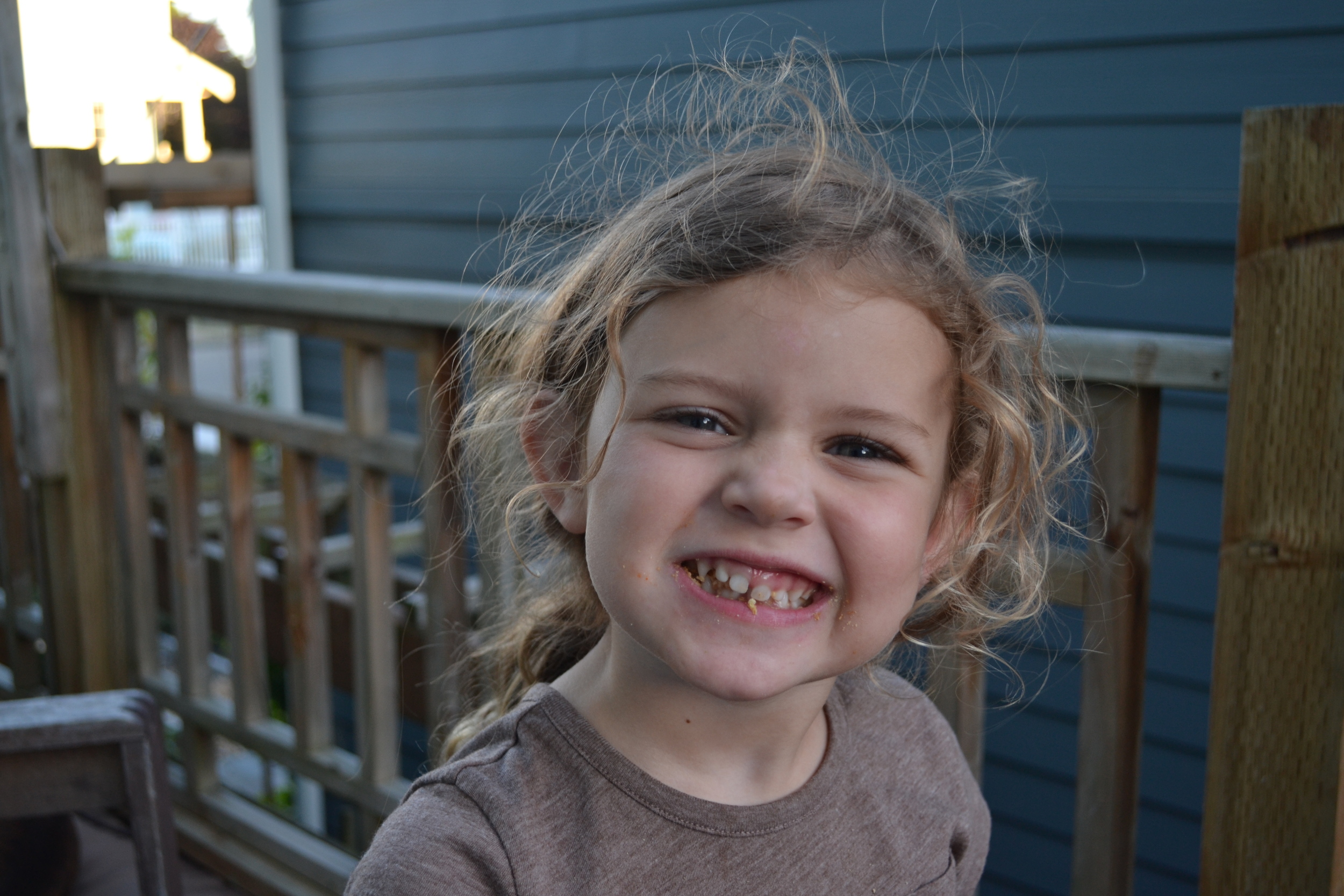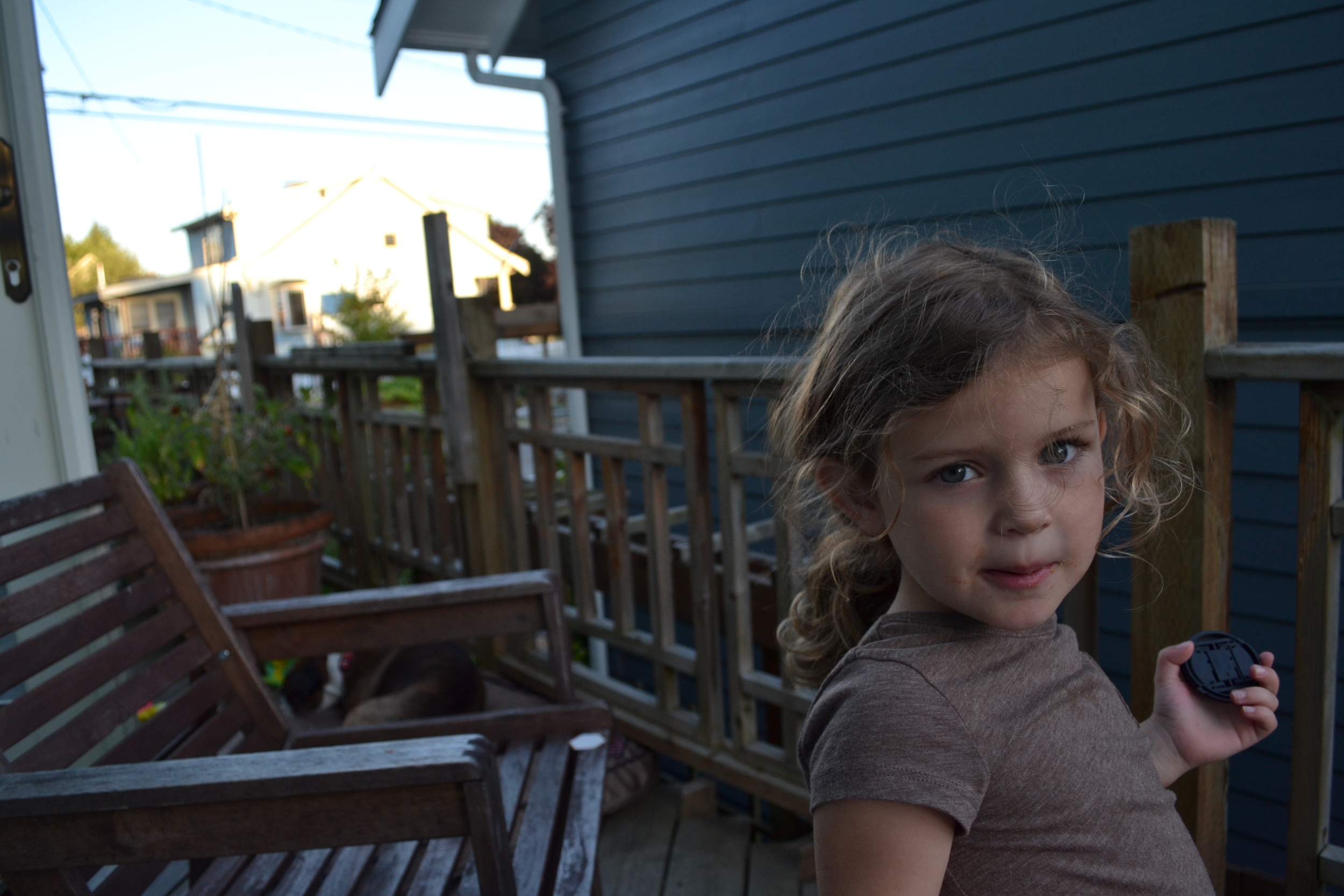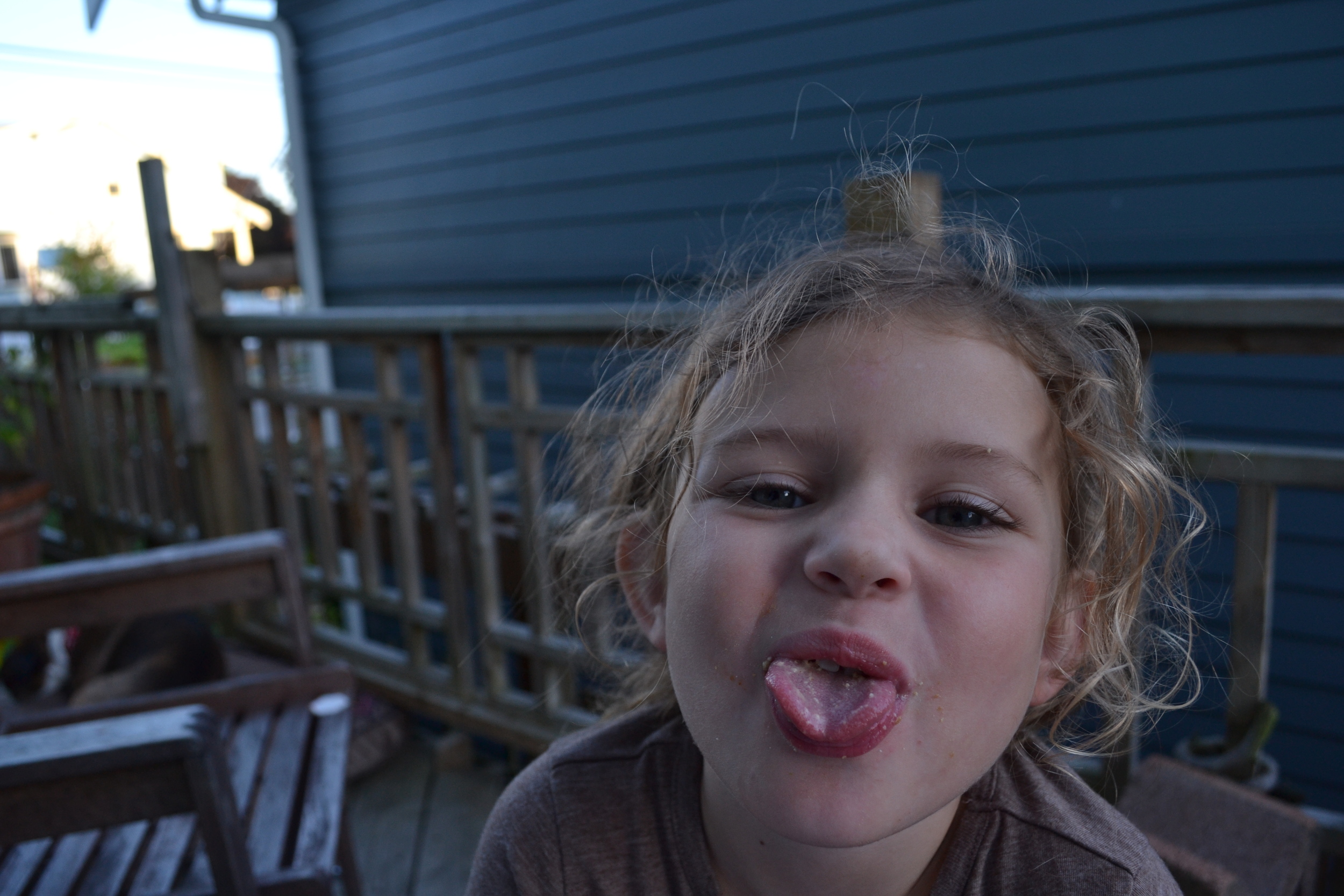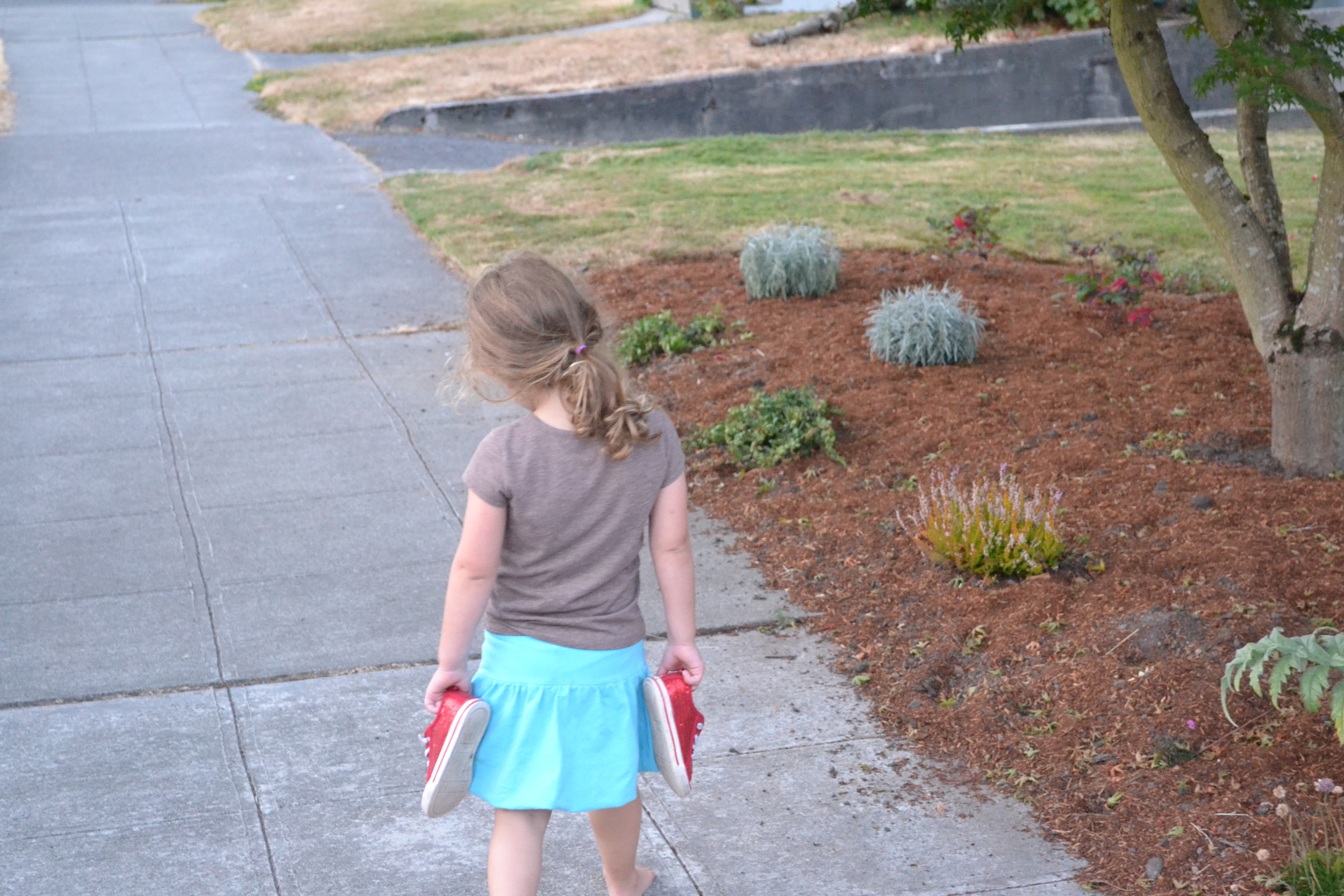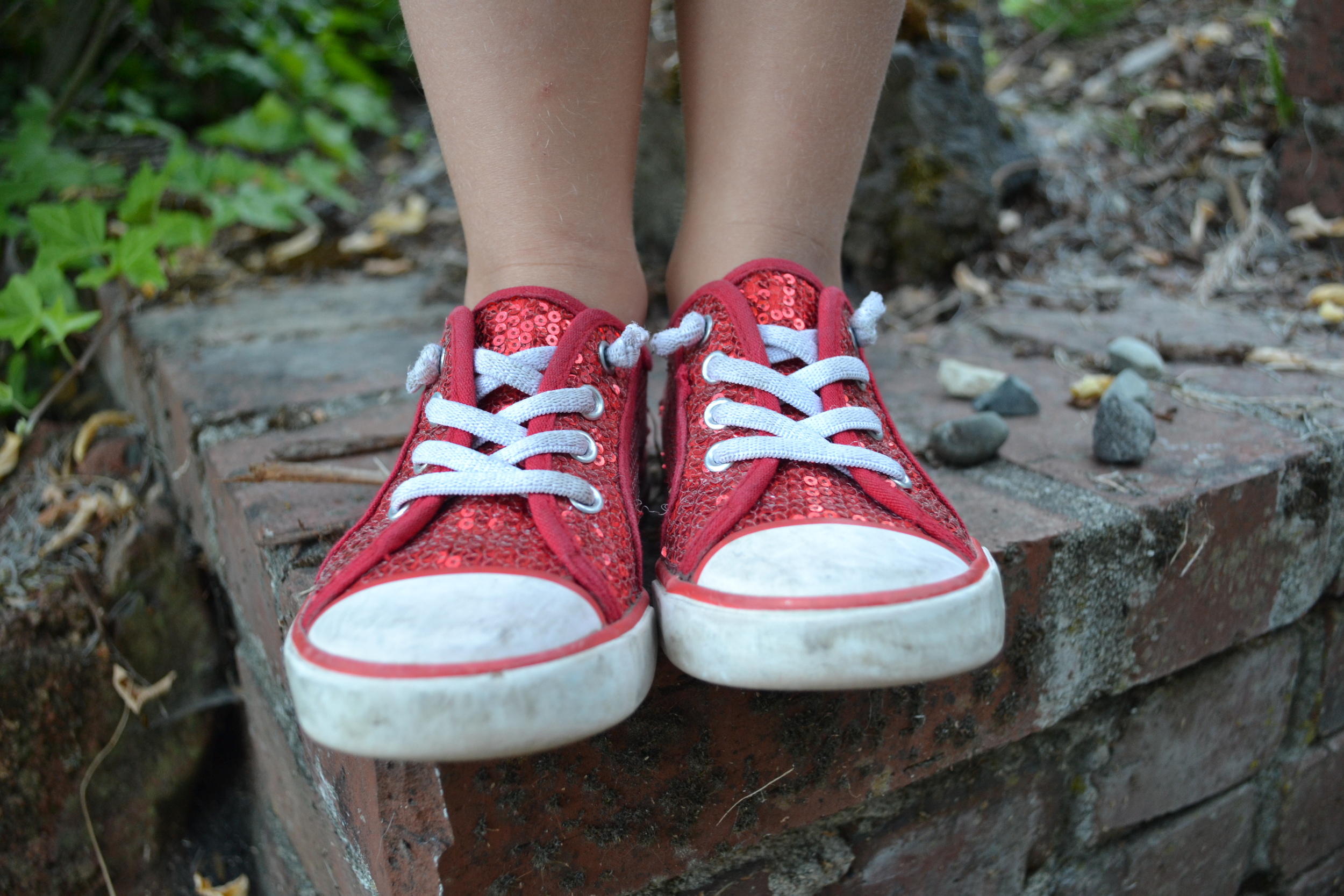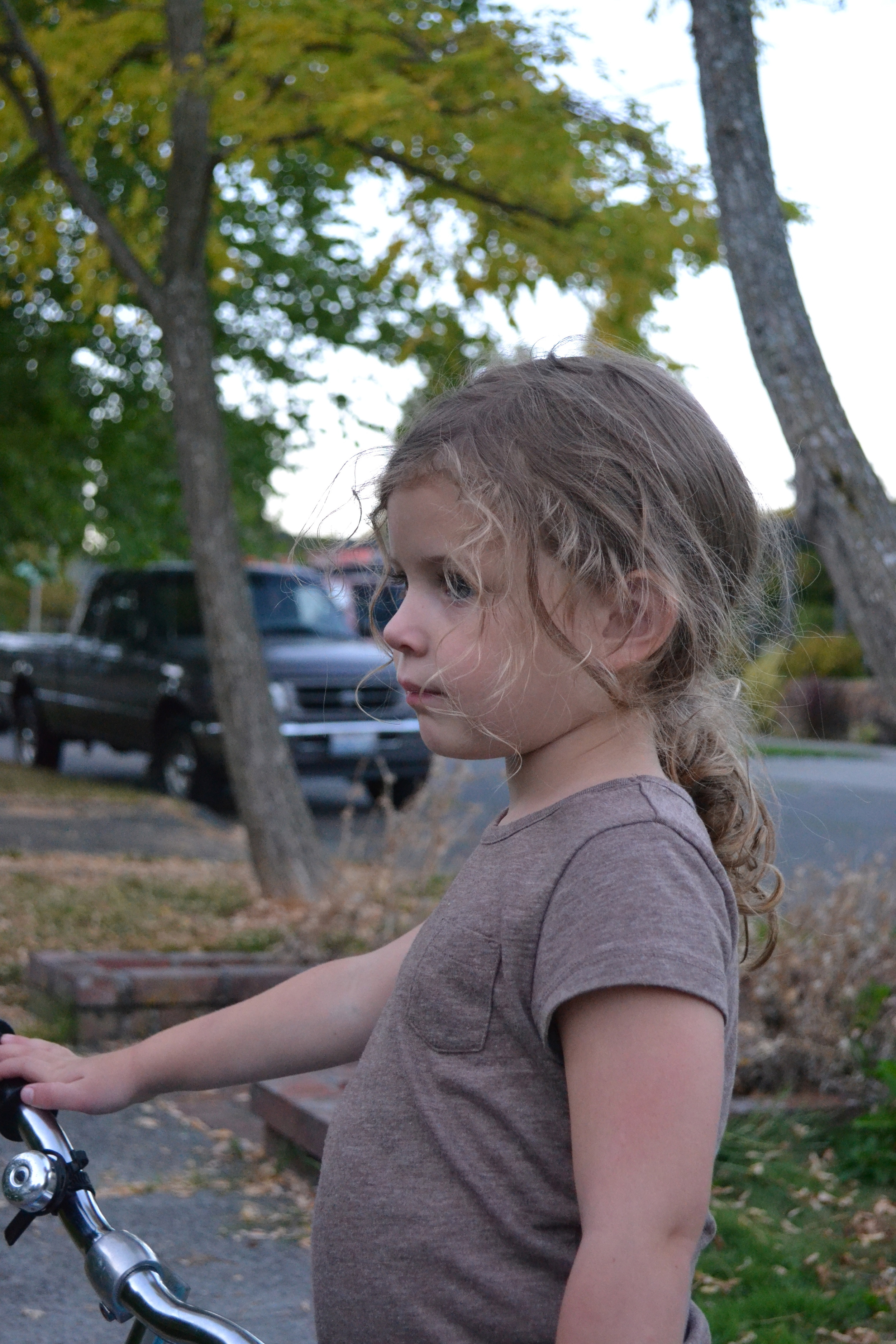 You are already fierce in ways that make me love you so and scared to death. How will i know how to care for you with gentleness and patience? You are lovelier by the day with your long curls that you do NOT like to have brushed and your hair getting light with the summer sun. You watch first, always. As hard as i try to persuade you to the rainbow, pink is still your top favorite color. There is NO stopping you on your love for shoes in color, function, and sound, you REALLY love shoes. I am pretty sure you had 4 pairs of flip flops alone this season. You love to laugh. You take your time in painting and always have a story behind your art. You are really liking fairies, strawberry shortcake, curious george, and playing dollhouse.
But what I am learning most this fourth birthday is how much I have to learn about you. It is so very different to watch you in this new world. You are working so hard to find familiarity. Knowing someone's name is so important to you. You seem to prefer small groups more than i knew, in fact, one on one are your best playtimes. Your independence makes me crazy and happy, i can hear my mother in my ear saying, "sounds familiar". But while you are ever so resilient as i expected, you are also teaching me with how difficult this transition is for you. You MISS deeply and speak of family and friends often. You even told me today you missed Chick-fil-a.You want to know all your neighbors and at school you seem to be skeptical first, then dive in... how like your dad.
This birthday I saw all of us celebrate tiny joys in the face of such a different celebration. Life without your sidekick Hannah Beth has been a reorientation for you, she was your soul sister more than I ever understood. You had dinner with Deshian and Tyrell, our neighbors, at Phinney Market the night before you bday and ate almost a whole plate of fries because the boys did. On your day you woke up happy and chatty. You told us that you were older but your height hadn't changed (HA!). You had this wonderful giddiness about it being your day. Captain Crunch breakfast with your dad was a special treat, and then we got dressed in the purple tutu skirt for preschool. We took pink cupcakes for all your preschool classmates and I hope you enjoyed the celebration there. The evening was simple with mom and dad, opening the many incredible cards and gifts, mostly from friends 3000 miles away. You seemed to really cherish each while remarking, "how sweet" each of the kids were to send you gifts.
I cried multiple times in they day with stark clarity that your birthday is such a huge marker in my life. Your birthday marks miracles to me. Your birthday reminds me of God's HUGENESS and provision in our lives. It broke me this year as i am grappling deeply with believing this again. Thank you dear one, that your life will always be a miracle marker, a dot to inspire hope. I hope the world for you Hannah Amelia. I hope you are surprised by millions of moments of joy in the next year as we watch it all unfold again, what God has in store for us, what is so out of our control.