"mom, my tummy doesn't feel so good." pause. "But i do feel good enough for cookies." genius girl. i don't know why the things she says when she wakes crack me up so much. today i returned from one of my last few runs in Queen Anne and we walked to get our coffee/steamer. we sit at this little table in the back for kids that has tons of books for her to read and i am trying to emerge myself into The Seattle Times ( i confess I have still been a frequent charlotteobserver.com reader, but last week moved to USA Today and this week trying the local paper, baby steps). seems both cities have new superintendents starting, and public school systems totally fascinate me. Seattle's system is smaller actually like 50K students and CMS has like 125K because they system is consolidated btwn city and county. anywho... interesting to see who gets anything right with how to serve all well...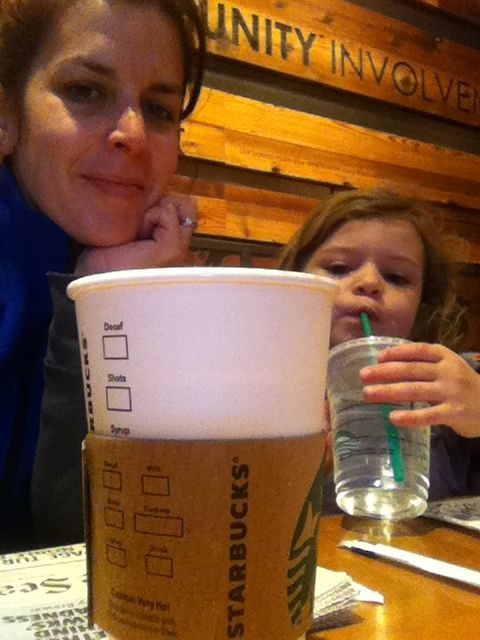 Today's thoughts on food and showers. so for starters, when do SAHM shower? I believe showers to be one of the biggest definers of my new life that marks change. if there are any boys reading this and feel like you must immediately close the page, i understand, and truly it won't be exciting or frightening. i have never understood when i heard others say they hadn't showered in any amount of days because as long as i can possible remember, i wake up, exercise, shower, primp, go to work/school. i cannot remember the last times before now that i went a day without a shower.
i can tell i might be at all time effort low because even Hannah has not remarked on any of my recent outfits or styles and the girl knows what she likes and she tells ya. I am trying to get the hang of new shower, workout, and primping routine and frankly can't figure out what to shower or primp for...i know, i know, myself. and Stephen. i do want him to still think i'm hot, but dang even the drop of concealer seems less likely to jump under my eyes this days. sheesh. anxiety recovery has also unfortunately rolled into beauty school dropout.
so shocker, point b is about food, and finally it isn't something i went out to buy, i have been cooking a good deal in the last few weeks and really gotten back to my paleo foodz and i LOVE it. two things to share tonight and honestly one feels like i am giving you other chefs a BIG HUGE GIFT - http://punchfork.com/!!!!if any of you now say to yourselves, oh yeah, i love that site, we are breaking up that you didn't share the love.
oh man, it's like someone else going out and finding all the great seasonal delish recipes and compiling then on a page for you to enjoy and then leads you to a MILLION great cook's websites. love, love, love. and our meal tonight was a direct result of it: zesty lime shrimp and avocado salad AND i made vegan chocolate chip cookies. it's seems like the thing you are supposed to say you at least tried if you live in Asheville or Seattle, but the thing is, it's good for my belly and honestly ya'll.. they were GOOD. Hannah and I both LOVED them and she had a blast making them with me. I tried to hide the truth from Stephen but i confess he caught on and asked if the cookies were paleotastic... dern that boy.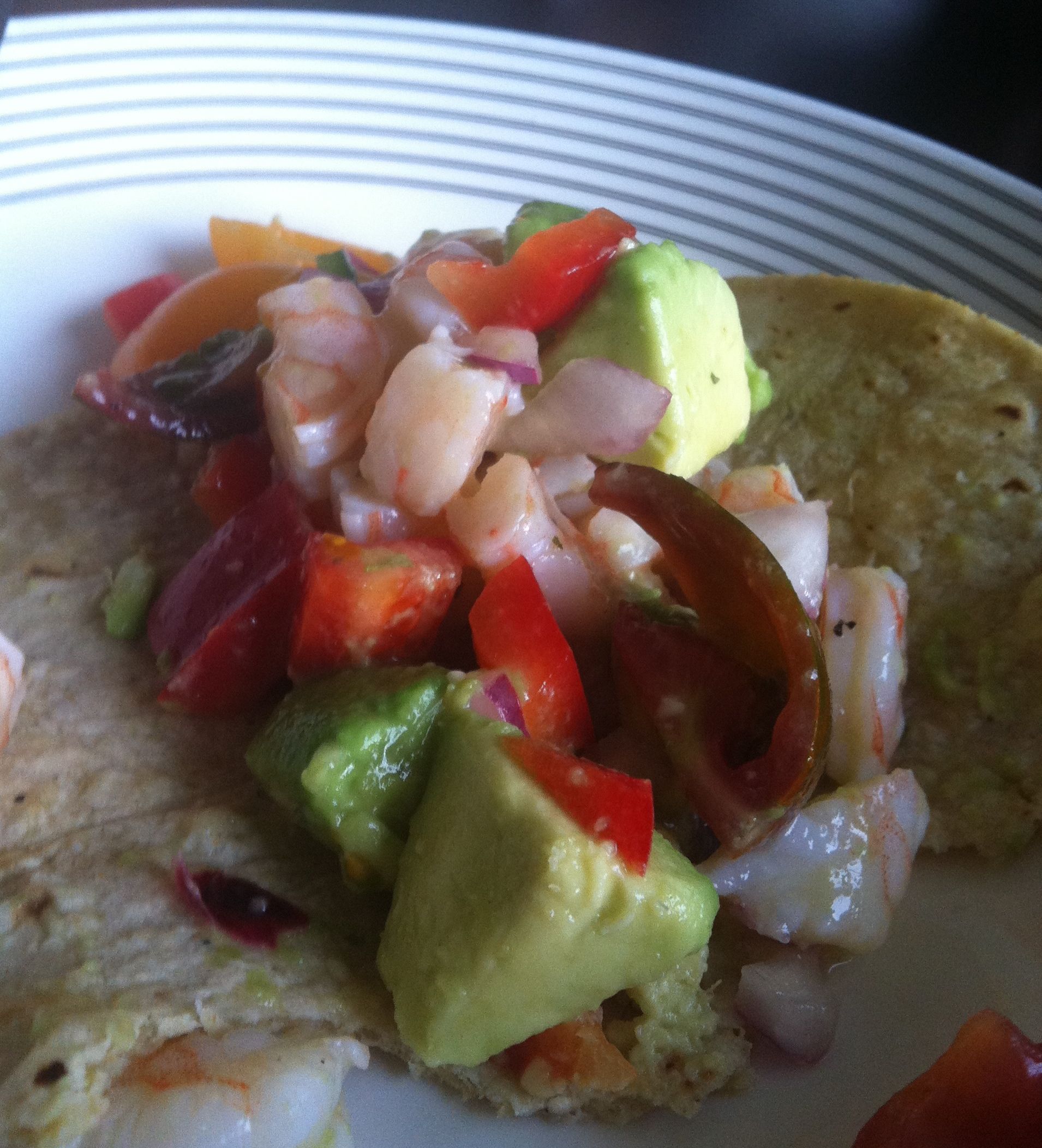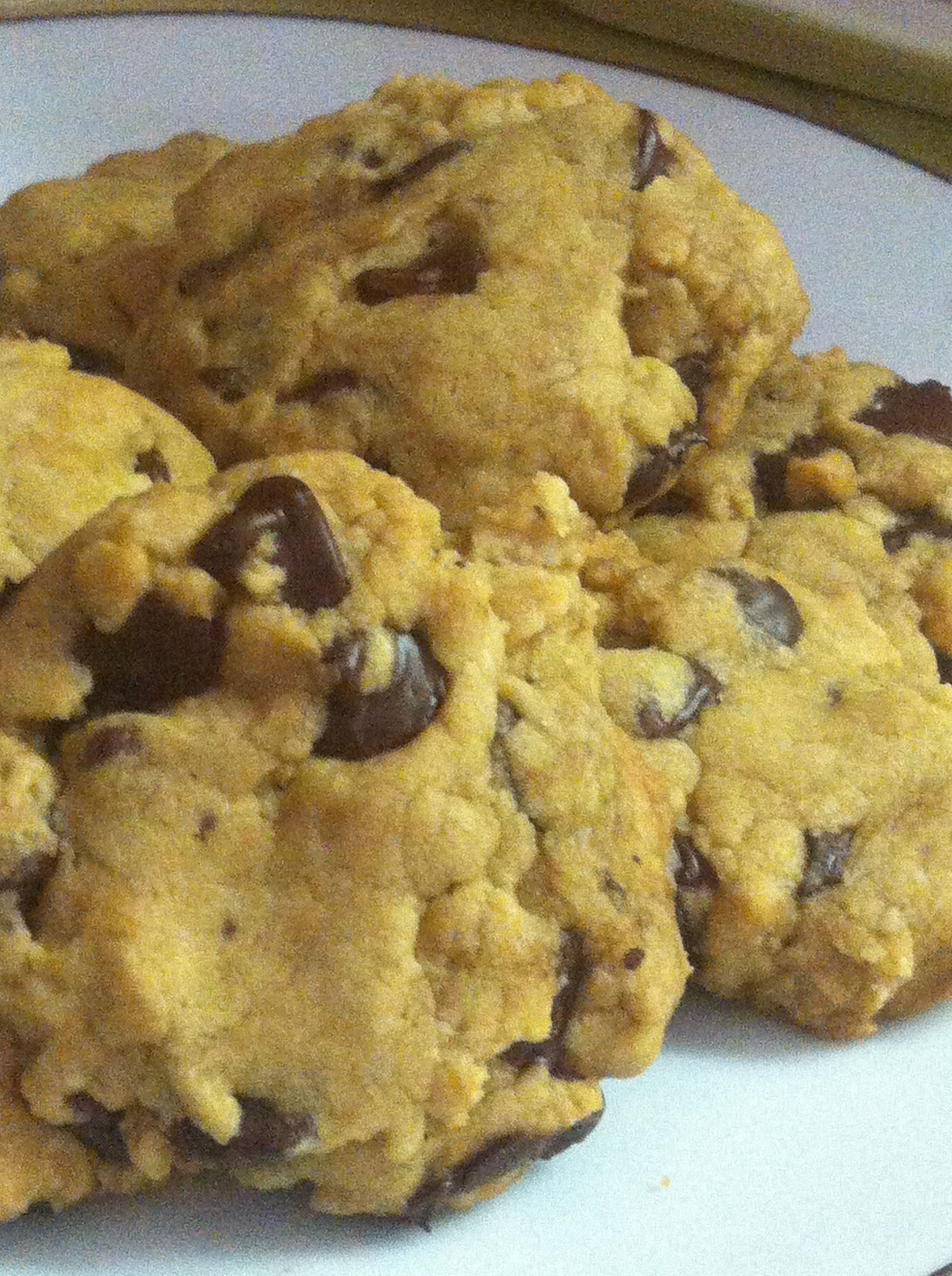 so share the love ya'll when you have a good find. next week i'll be trying summer beef stew and strawberry and ricotta tart.